Hi - No one else bought one of the M1 Arm based Macs yet?
I treated myself to a Macbook Pro with the Arm M1
I'm not a Mac user so it's all new to me.
But Parallels just released their Beta of the version for Arm M1 Mac
and Microsoft insider preview just released their Arm-based windows even capable of 64 bit Windows apps. So I had to try them out.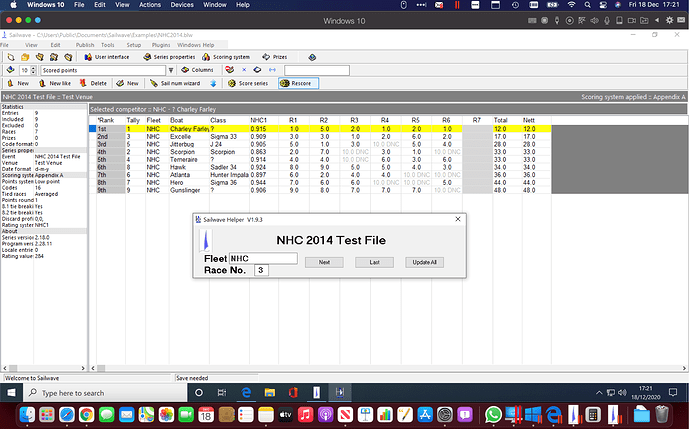 And install Sailwave. First impressions are very impressive. Sailwave installs and runs quickly without any issues so far.
I did also try the new Crossover for the Arm Mac but didn't get Sailwave to run yet. The additional programs like SWCList etc all work fine.
Look forward to any others results.
P.S. The Apple Mac with the Arm M1 running Windows 10 in Parallels benchmarks at twice the speed of the Microsoft Surface X
Jon